RAVAN AIR Welcomes Matthew Hollabaugh as Our Locator & Visual Observer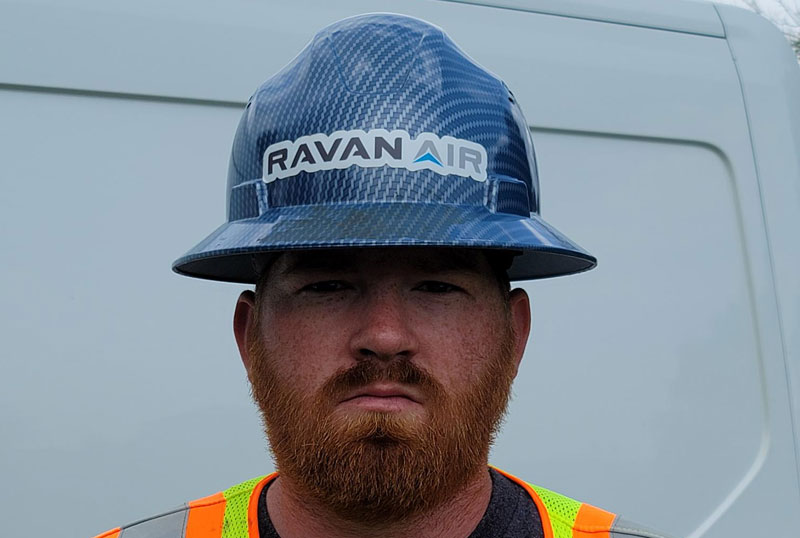 RAVANAIR warmly welcomes Matthew Hollabaugh to our team as our new Locator and Visual Observer. In this position, Matthew will be pivotal in the operations of several services we offer. For example, he will assist our Drone Pilot with methane detection by visually observing the drone for obstructions as well as locating sanitary and storm sewer lines to aid our CCTV Operator.
Matthew brings with him years of knowledge, hands-on experience and the mindset of leadership. Coming from a military background, Matthew has cultivated a deep understanding of accountability and problem solving in a highly structured, fast-paced environment. Most recently, Matthew acted as a CNC Machinist, garnering experience as a CNC Mill Operator. Prior to that, he spent over eight years as a horizontal construction engineer then heavy equipment operator, collecting several certifications and licenses along the way and gaining valuable insight into management, supervision and leadership.
Leaping the extra mile by obtaining certifications with OSHA, electrical, plumbing, carpentry, HVAC certifications and CDL licenses, Matthew has accumulated an incredibly well-rounded wealth of knowledge that is difficult to find. With this experience in construction, management and the military, Matthew was a natural choice for this position and we are excited to see what Matthew achieves with us.