RAVAN AIR is an underground and aerial inspection company. We are a probe, camera and drone service provider for the oil and natural gas, landfill, utility and construction industries. We offer turnkey Advanced Integrated Services to complete even the most complex projects. We specialize in probes for underground distribution and transmission pipeline mapping and cameras for underground imaging and inspection.
Our advanced drones are used for UAV gas detection, drone GIS mapping, drone oil and gas leak detection, compliance and volumetrics. Other drone services that are offered include inspections for oil and gas, thermal imaging for oil and gas, pipeline monitoring and UAV emergency management for the oil and gas, utility infrastructure, industrial, construction, landfill and telecommunications industries.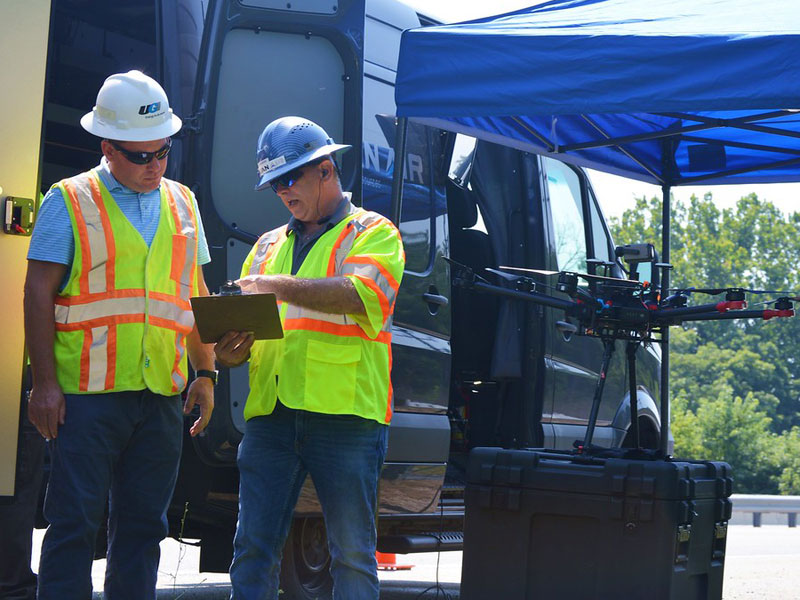 Underground mapping services and underground pipeline inspection services are increasingly sought-after and RAVAN AIR has mastered the technology and skills to provide the most current, detailed and reliable underground services.
These services include the use of a probe and camera to detect defects, misaligned joints, deviations, crossbores, structural conditions, infiltration and inflow, lost items, general mapping and more for the utility, oil and gas pipeline and construction industries. Our team holds many certifications, including NASSCO PACP, MACP and LACP certifications.
RAVAN AIR also provides UAV services as a contractor for the oil and gas industries and as a service provider for the oil and gas, utility infrastructure, industrial, construction, landfill and telecommunications industries. UAV services include: methane laser scanner, FLIR and HD imaging and video with coverage throughout the continental United States.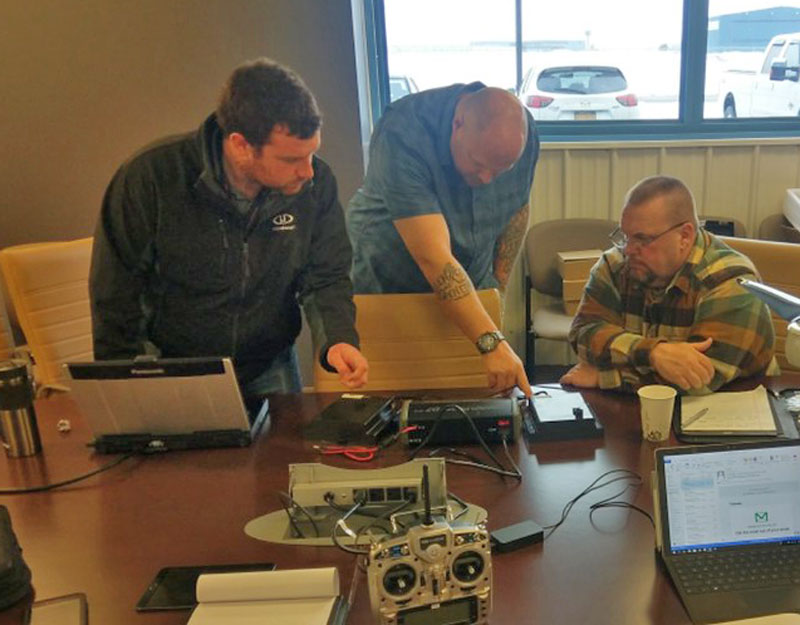 By utilizing an underground probe, pan and tilt camera and drone, RAVAN AIR has committed to providing the most innovative tools for their clients. This allows each client to customize and integrate these services to complete their project with precision. This, along with a management team who has decades of experience in the oil and gas pipeline, construction and utility infrastructure industries, RAVAN AIR is the first and only source for underground mapping and drone services.
Located in Conneaut Lake, Pennsylvania, RAVAN AIR was started in February of 2018 by Raymond and Ivan Hershberger, Mark Sakach and David Rock after recognizing a growing industry need for safe, productive and efficient probe and camera operators, UAV contractors and consulting services. Raymond Hershberger also helms RAVAN INC., the parent company of RAVAN AIR and Tru-Tek Drilling, a family owned horizontal directional drilling company in operation for 19 years.