RAVAN AIR knows that drone oil and gas mapping and other industry specific mapping needs vary, so we provide a number of different output reports and assessments compatible with most GIS (Geographic Information System) software.
Our missions safely collect point cloud data and photogrammetric images transforming them into survey quality, color 3D models and maps. Volumetric measurements can also be calculated at the same time with georeferenced 2D maps and 3D models.
Best of all we save our customers time and cost by greatly reducing ROW and permit issues and ground crew resources. Our technicians are factory trained and certified to perform GIS Mapping services.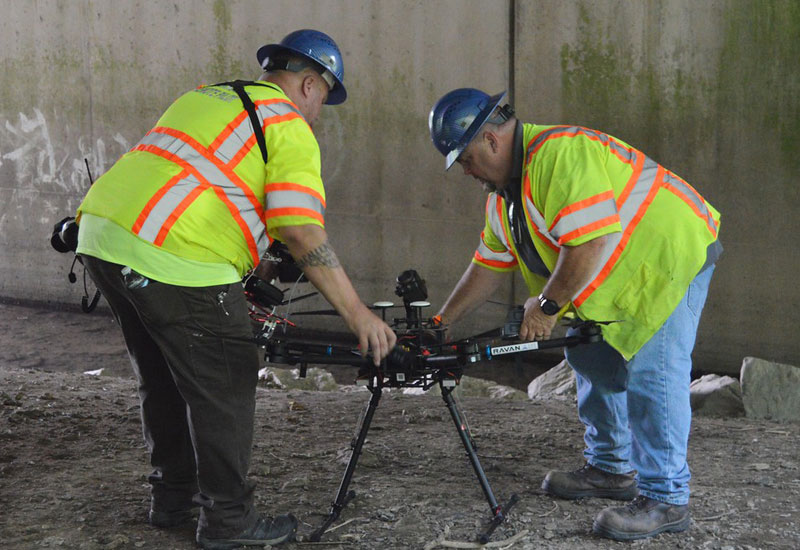 Right of Way
Natural Gas, Oil, Petrochemicals, Water Pipelines
Hill Slips/Erosion
Hillside Elevations
Structures
Rivers
Construction
Corridor
Site
Orthomosaic
Digital Surface Models
3D Models
3D Maps
Digital Terrain Models
Contour Maps
Volumetrics Measurements
Point Clouds
GIS Compatible
Stockpiles
Pits
Mines
Quarries
Master Service Agreements (MSA) Available for All Services​
Emergency Response
By utilizing our available UAV services during emergencies such as natural disasters, blowouts or leaks, assessments are immediate and safe. This eliminates any wait time or risk for personnel and equipment is able to be deployed at any hour.