Pipeline Inspections: Sensors & Camera
RAVANAIR is your one stop for pipeline inspections thanks to the technology we've invested in to make your projects seamless. Our technicians hold several NASSCO certifications to provide the most current services possible.
For large diameter pipe inspections, including large municipal sewer and drainage lines, the CUES SoLID FX profiling system is a multi-sensor inspection powerhouse equipped to float, crawl or push through thousands of feet of pipe. SFX can be used for a wide array of inspections including condition assessment, rehab planning or defect locating and includes a high-definition digital video camera, 2D-LiDAR and profiling SONAR.
For smaller pipe inspections, the LAMPII tractor paired with the DUC (Digital Universal Camera) or OZII (Pan Tilt & Optical Zoom Camera) allows us to find cracks in pipelines during visual inspections and pinpoint lateral inserts. This has made underground pipeline inspections simple, allowing us to offer our clients preliminary same-day results for even the most complex pipelines.
These techniques have proven to be the most efficient and effective methods of inspecting underground pipelines and utility pipes, providing high-level, reliable and accurate information.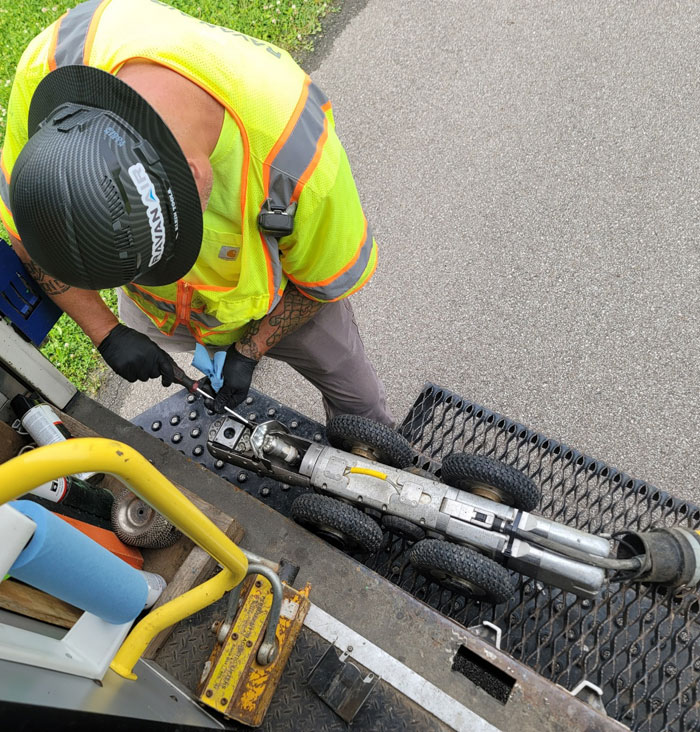 Perfect for large diameter pipes
Multi-sensor inspection (MSI) system
2D condition assessment
Optical zoom pan-and-tilt camera (OZII)
High-definition digital video camera (DUC)
2D-LiDAR
Profiling SONAR
Can reach 3,000 feet (914 meters) on crawler
Can reach 5,400 feet (1,646 meters) on float
Micro Pan and Tilt Camera
Continuous 360 degree rotation
White LED Lighting with variable light intensity
Scratch-resistant sapphire window
Maneuverable camera and lights
Built-in multi-frequency sonde transmitter (512 Hz or 8 kHz)
Detachable steering wand
Built-in lens wiper
Self-leveling camera head
DUC is a high resolution digital CCTV side-scanning camera designed for rapid and detailed condition assessment of wastewater or stormwater systems.
We are able to perform a full inspection, including condition assessment, of a 400' (122 m) pipe segment, in under 15 minutes.
Can inspect the largest range of pipe sizes of any digital side-scanning system: 6"- 60" (152 – 1524 mm).
High output strobe lighting system illuminates 6"-60" lines without externally-mounted lighting.
3.1 megapixel high resolution camera produces unparalleled detailed images.
RAVAN AIR's extensive underground service equipment is transported in a dedicated and fully-customized truck that safely houses any equipment needed for a project.
This allows our team to be on the move quickly to complete your next project or for emergency services. Paired with our rapid turnaround time, we are capable of producing fast, accurate and detailed results.
Information is viewed in real-time during inspections to take video, take stills and notate those stills with detailed information.
Emergency Response
By utilizing our available probe and camera services during emergencies such as natural disasters, blowouts or leaks, assessments are immediate and safe.
This eliminates any wait time or risk for personnel and equipment is able to be deployed at any hour.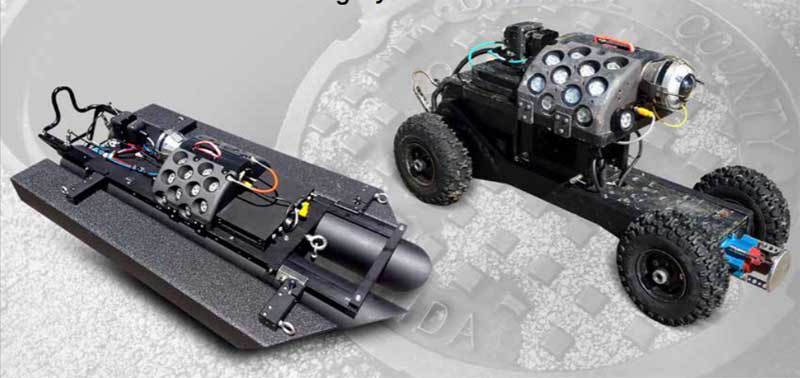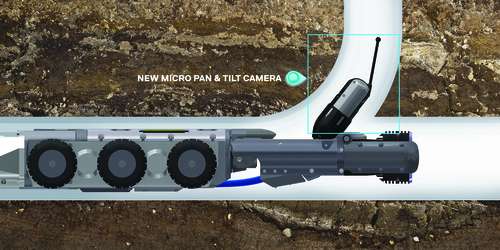 NASSCO Certified Technicians
Our technicians carry the following NASSCO certifications: