RAVANAIR believes that preventative maintenance can often be the absolute best use of your budget. Regular maintenance on sewer lines is required to ensure they are functioning properly and is cost-effective in the long run by preventing major risks like blockages, leaks, deterioration or collapse. CCTV visual underground pipeline inspection is the most effective way to assess the condition of the pipeline to monitor degradation and avoid costly emergency repairs.
Our CUES Steerable Pipe Ranger II is designed to inspect large underground pipelines with ease while providing detailed graphics and reports. These live inspections are completely unrestricted by size, pipe material or conditions; it can do it all.
Our NASSCO-certified operators are specifically trained and experienced in operating our advanced technology and producing complete reports that detail every inch of the pipe that was inspected. We always provide a technical examination report with detailed findings and notes; all of your data is available in cloud-based storage that you can access at any time from anywhere.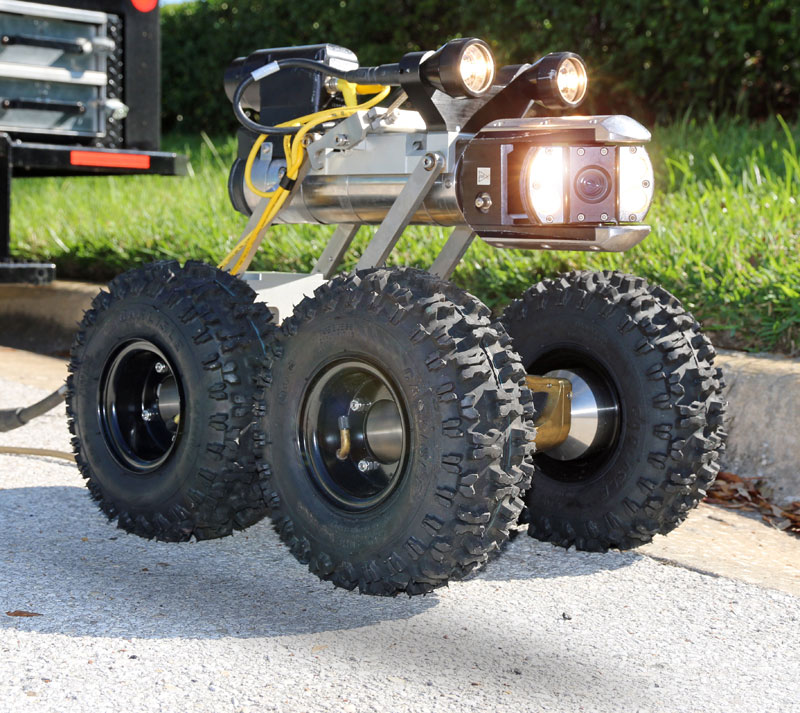 RAVANAIR uses a non-articulating inspection camera, or push camera, to conduct underground visual inspections of smaller sewer pipelines and underground pipelines.
Our camera is designed to be waterproof, extends up to 400 feet and can fit pipelines up to 8 inches in diameter. The camera attached at the end provides high-resolution video and is fitted with an LED light to provide maximum exposure of the interior walls of the piping.
Our push cameras are highly maneuverable to track along the bends and wyes of utility pipelines with ease. Our cameras are also fitted with a location transmitter that relays a beacon to the operator in order to pinpoint the location and depth of the camera location.
NASSCO Certified Technicians
Our technicians carry the following NASSCO certifications: