RAVAN AIR takes the risk and guesswork out of methane detection and provides easy access to remote and hazardous locations while keeping your employees safe.
Our drones detect gas leaks with drone-scanner technology, the best UAV gas detection system on the market.
RAVAN Air's methane detection contracting services are supported by our employees with OSHA safety and FAA certifications for UAV (unmanned aerial vehicle) operation, specialty equipment and software.
Leak Detection Services
Oil and gas pipeline maintenance will often deploy drones for leak detection. RAVAN AIR's drone methane gas detection services exclusively offer:
Video Documentation
Proof of Survey
Right of Way (ROW) Patrol
Quick Data Relay
Safety Compliance
Master Service Agreements (MSA) Available for All Services​
Landfill Methane Detection
Pergam LMM Methane Gas Sensor
Meets Regulatory Requirements
Inclement Weather Durability
Infrared Training Center Certified Operators
Certificate of Waiver of Daylight Operations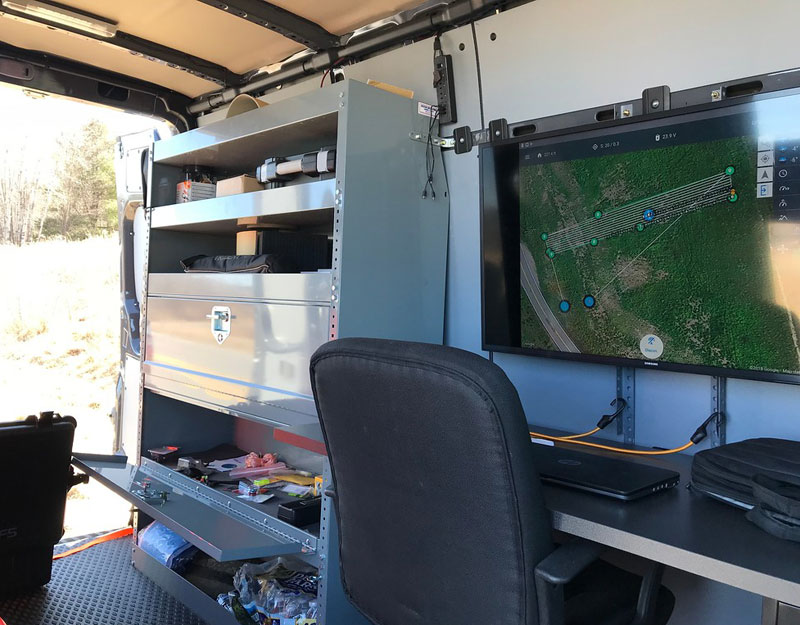 Our md4-1000 Microdrone equipped with a Pergam self-calibrating sensor is the key configuration that makes RAVAN AIR a methane detection contractor leader in the oil and gas industry. This integrated system accurately detects natural gas through light reflection and absorption by emitting an eye-safe infrared laser capable of pinpointing even the smallest leak. FLIR Optical Gas Imaging thermal camera applications are at our fingertips with expertly trained, certified pilots and staff.
An onboard HD camera links directly to the gas sensor providing simultaneous, real time video access. Surveys qualify as proof for industry audits as our payload video documents the patrol of a flight path or right of way. Gas concentration is displayed in ppm x m and along with GPS coordinates are recorded every second. Data is relayed along with a user friendly CSV file format that is georeferenced by latitude and longitude.