RAVAN AIR Obtains MSA From National Fuel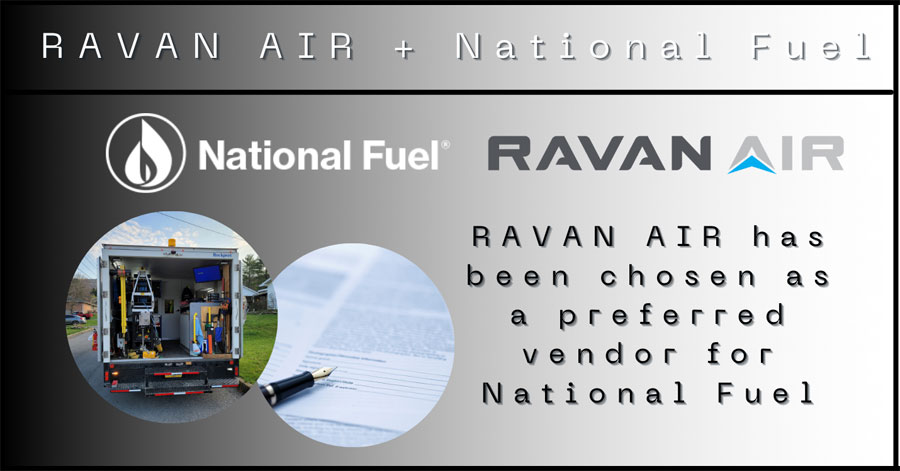 RAVAN AIR is pleased to announce that we have recently been approved as a vendor with National Fuel Gas Company and obtained a Master Service Agreement (MSA) that will allow us to easily perform underground and aerial inspection work.
With this MSA, we will be available to begin projects with National Fuel without having to negotiate a new contract for each project. This also means that RAVAN AIR's Emergency Response Services will be immediately available with this new agreement.
Visit our website to learn more about the valuable underground and aerial inspection services RAVAN AIR has to offer.
About National Fuel
As one of the earliest gas utility companies in the United States, National Fuel is a diversified energy organization headquartered in Western New York that operates an integrated collection of natural gas assets across four business segments: exploration and production, pipeline and storage, gathering, and utility.
About RAVAN AIR
RAVAN AIR is based in Conneaut Lake, PA, and offers a full line of Underground and Aerial inspection services serving the oil and natural gas, landfill, utility and construction industries. RAVAN AIR is constantly looking at innovative ways to transform manual, time consuming tasks into an automated, time-saving mission. RAVAN AIR was created by and for people in the natural gas industry.
Call 814-382-0368 or visit our website for inquiries or a quote today.