RAVAN AIR Expands Beyond Drone Services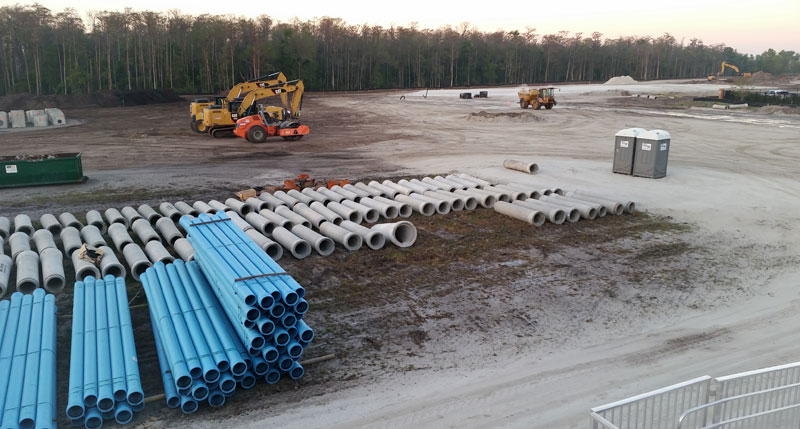 Monitoring Construction Projects in Real Time
Of the many challenges project managers face in construction site security, more common ones include reducing job site theft, monitoring OSHA compliance, keeping up-to-date with jobsite progress, and managing jobs from a remote location. On top of these challenges, often the physical layouts of construction sites make it difficult to capture all that goes on – with people and equipment constantly coming and going all hours of the day and night in all kinds of weather conditions.
RAVAN AIR, a drone oil and gas industry services company is pleased to announce a solution to effectively monitor your construction site in real time.  We are offering for sale or rent, the Sensera security camera, which is an all-in-one solar powered, wireless, time-lapse security camera that can take care of all monitoring needs of your construction jobsites.
Sensera offers four different camera options depending on your requirements from on-demand high definition still images, to full video feed, including low visibility and thermal/IR.  All cameras are wireless and portable, and load images to SiteCloud, which organizes and archives footage that can be shared with third party integrations. All cameras use patented low-power camera technology which reduces costs. RAVAN AIR customers are wowed by the quality of the high definition color images and the ease of use for industry software packages like Autodesk, Procore, PlanGrid and many more. These platforms also allow credentialed company personnel to monitor jobsites from anywhere, with a PC, tablet and even on a smart phone.
Use the Sensera camera to review video archives to stay on top of project management, capture important footage for security concerns, broadcast a live stream video feed, or record time-lapse footage to share on social media.
Sensera cameras are a simple, reliable, turn-key solution and can be installed by one person in under 20 minutes.  Call RAVAN AIR to schedule a consultation, we are here to help 814-382-0368 or email sales@ravanair.com