HDD Halted, Emergency Underground Pipeline Inspection Expert Reveals Issues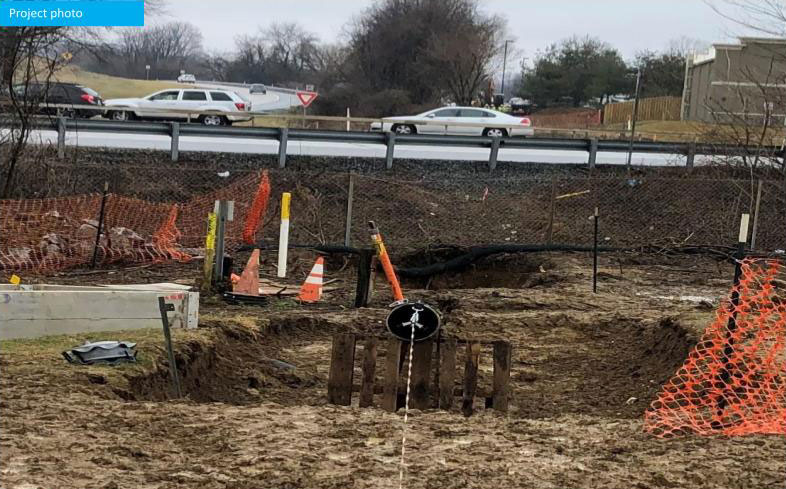 A unique Pipeline Inspection project that RAVAN AIR completed in York, PA, assisted a customer who had begun the process of installing a 12" pipe in a natural gas horizontal directional drilling (HDD) project and ran into some obstacles.
When they could not complete pulling in the new pipe, we were able to map the attempted installation, identify the issues and provide detailed reports for their review. With this information, they were able to redesign their project and install a new pipe without any further delays.
Using the technology we have proudly invested in, we are able to inspect small- and large-diameter pipes alike. Our techniques have proven to be the most efficient and effective methods of inspecting underground pipelines and utility pipes, providing high-level, reliable and accurate information.
In projects like this one, our fully-equipped Camera Truck allows our team to be on the move quickly to complete a project or for emergency services. Information is viewed in real-time during inspections to take video, take stills and notate those stills with detailed information.  Paired with our rapid turnaround time, we are capable of producing fast, accurate and detailed results.
Ravan AIR is based in Conneaut Lake, PA, and offers a full line of Underground and Aerial inspection services serving the oil and natural gas, landfill, utility and construction industries. Ravan AIR is constantly looking at innovative ways to transform manual, time consuming tasks into an automated, time saving mission. Ravan AIR was created by and for people in the natural gas industry.
Call 814-382-0368 or visit our website for inquiries or a quote today.