Line Locator Matt Woods Joins RAVAN AIR Team
RAVAN AIR proudly announces that Matt Woods has joined our Underground Services team as a line locator. In this role, Matt safely and reliably locates sewer lines for gas line construction.
Locating underground utility pipelines is not always easy. Misinformation can lead to costly pipeline damage or injuries.
Thanks to our advanced technology and skilled team members, like Matt, we provide our customers with reliable data that is easily integrated into their systems.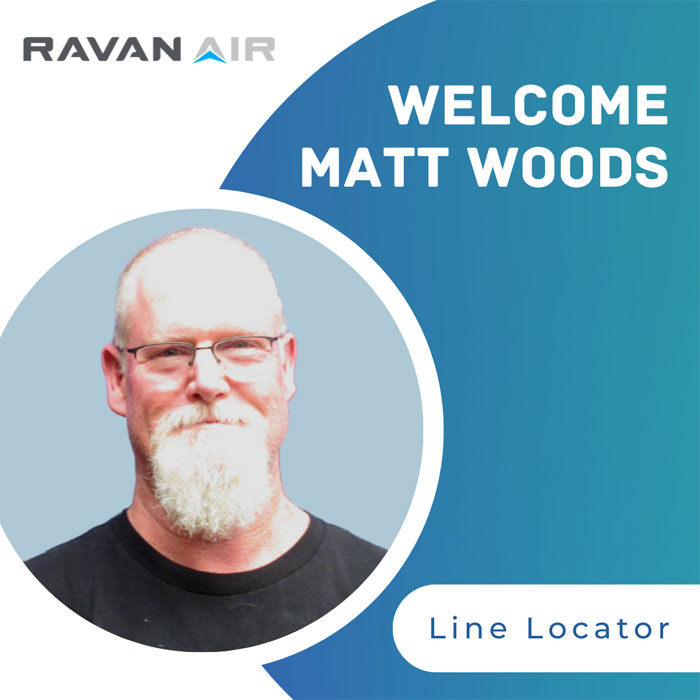 Matt brings with him experience from the timber, manufacturing and energy industries. In these industries, he not only gained the skills to reliably perform this job, but he also recognizes the importance of safety and accuracy. He possesses leadership skills and understands that seamless teamwork on the job site is a critical aspect of the job.
When he is not working, Matt enjoys hunting, fishing and camping. He also rides motorcycles and enjoys spending time with his two kids.
We are pleased that Matt joined the RAVAN AIR team and know his expertise will continue to advance our mission of safely and accurately providing customers with the most current, detailed and reliable underground services in the industry.
RAVAN AIR is based in Conneaut Lake, PA, and offers a full line of Underground and Aerial inspection services serving the oil and natural gas, landfill, utility and construction industries. RAVAN AIR is constantly looking at innovative ways to transform manual, time consuming tasks into an automated, time saving mission. RAVAN AIR was created by and for people in the natural gas industry.
Call 814-382-0368 or visit our website for inquiries or a quote today.