Charlie Hartman Brings Unique Experience to RAVAN AIR Team
It is not often that an Advanced Integrated Resources company comes across a qualified candidate with nursing, construction and transportation experience that has proven his ability to learn, perform safely and persevere so clearly throughout his career. RAVAN AIR is proud to announce the addition of Charlie Hartman to our Underground Services team.
Charlie serves as a camera truck operator for RAVAN AIR's Underground Services division. In this role, he is responsible for evaluating all aspects of the job.
He locates access points and documents potential obstructions to mainline and lateral points, including other laterals, cleanouts, traps and roots.
He provides accurate and reliable measurements, documentation and video footage. After evaluating the job, he identifies necessary equipment, such as tractors or push cameras.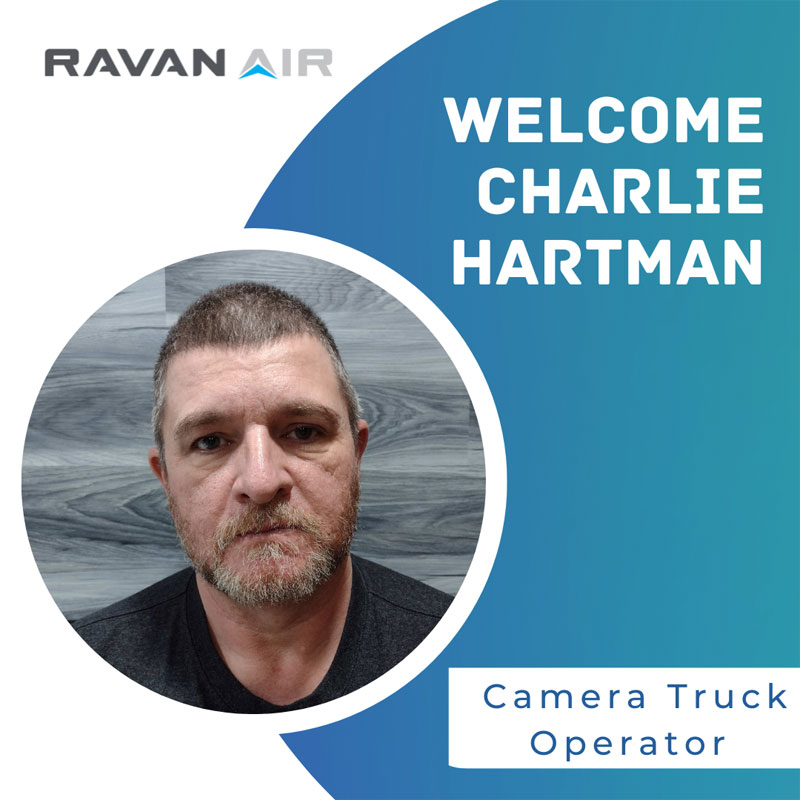 Charlie brings a unique perspective to the RAVAN AIR team. At age 15, he was identified as fully disabled after tornado-related injuries to his back. However, he is not the type of person to let injuries alter the course of his ambitions. He graduated high school and worked in the tree services industry before becoming a certified nurse's aide.
However, after only a year into his nursing career, he broke his back for the second time. Yet again, he persevered. Charlie entered the trucking and construction industries. He spent several years working for townships and even started his own business for a while. RAVAN AIR is now thrilled to have him as part of our industry-leading Advanced Integrated Resources team.
Charlie loves that no two projects at RAVAN AIR are the same. He has an inquisitive personality and is always eager to learn. He works on projects in established towns as well as areas off the grid. He utilizes cutting-edge technology and maintains strategic partnerships to ensure project success. Every project offers a learning opportunity as well as a chance to push his bounds once again.
In his free time, Charlie enjoys working on his house and spending time with his grandchildren.
We are pleased to announce his addition to our team and know his expertise will continue to enhance our safe and reliable operations.
Ravan AIR is based in Conneaut Lake, PA, and offers a full line of Underground and Aerial inspection services serving the oil and natural gas, landfill, utility and construction industries. Ravan AIR is constantly looking at innovative ways to transform manual, time consuming tasks into an automated, time saving mission. Ravan AIR was created by and for people in the natural gas industry.
Call 814-382-0368 or visit our website for inquiries or a quote today.