Celebrating One Year with Matt Hollabaugh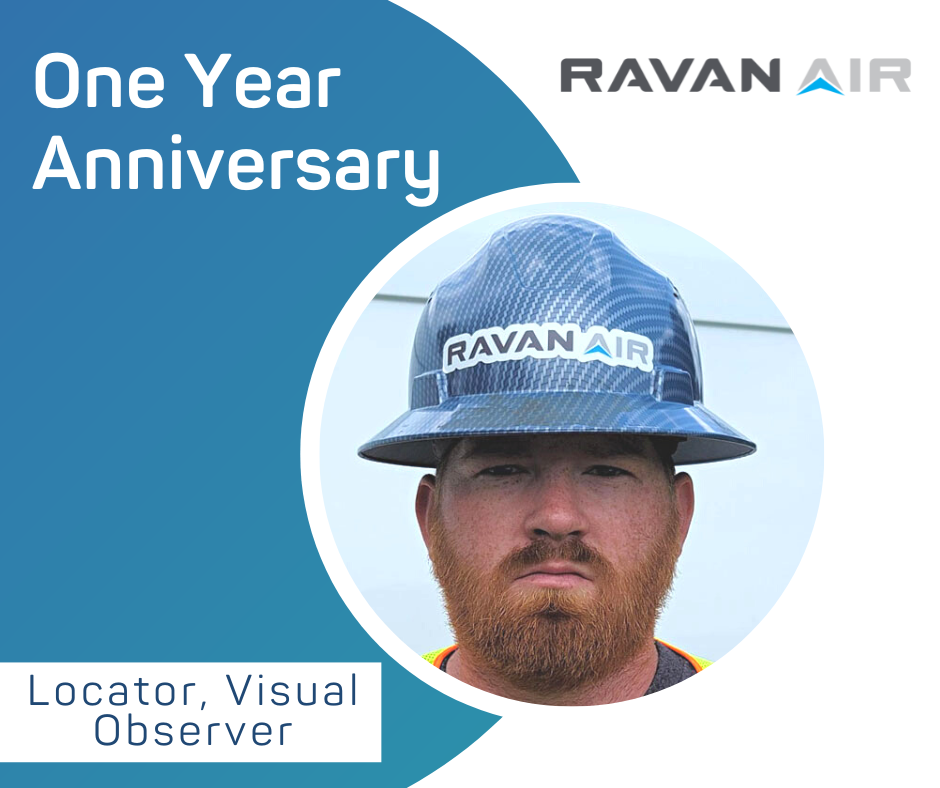 RAVAN AIR is excited to celebrate the first anniversary of our Locator and Visual Observer, Matt Hollabaugh. Over a year ago, we were all in a buzz of anticipation to see what Matt would achieve with us. What a year it has been with him on our team! While he has a hand in most projects, here are a few that we were particularly excited about:
UGI Get Gas Loyalsock Pa.
National Fuel Ridgeway Legacy project
PIPC Washington Pipe Lidar Survey
ASW Geneva Oh. Pre Bore inspection
Matt grew up in the Guys Mills area until he joined the Army as a Horizontal Construction Engineer, achieving the rank of sergeant over his 8 total years in service. He spent time at Fort Campbell and Fort Stewart until he moved back to Pennsylvania, where he joined the tool and die trade. After spending 3 years in this field, Matt saw an opportunity to alter his career path by joining us at RAVAN AIR.
As an Operator and Visual Observer, Matt has been pivotal in the operations of several services we offer; for example, he assists our Drone Pilot with Methane Detection by visually observing the drone for obstructions as well as operating in sanitary and storm sewer lines to aid our CCTV Operator. Matt has shown us that his unique background and skills have found a welcome home here at RAVAN AIR.
Outside of work, Matt spends his time soaking up memories with his wife and two daughters, riding side-by-side and hunting. Thanks for being part of the RAVAN AIR family, Matt – we look forward to each new project with you!
Ravan AIR is based in Conneaut Lake, PA, and offers a full line of Underground and Aerial inspection services serving the oil and natural gas, landfill, utility and construction industries. Ravan AIR is constantly looking at innovative ways to transform manual, time consuming tasks into an automated, time saving mission. Ravan AIR was created by and for people in the natural gas industry.
Call 814-382-0368 or visit our website for inquiries or a quote today.