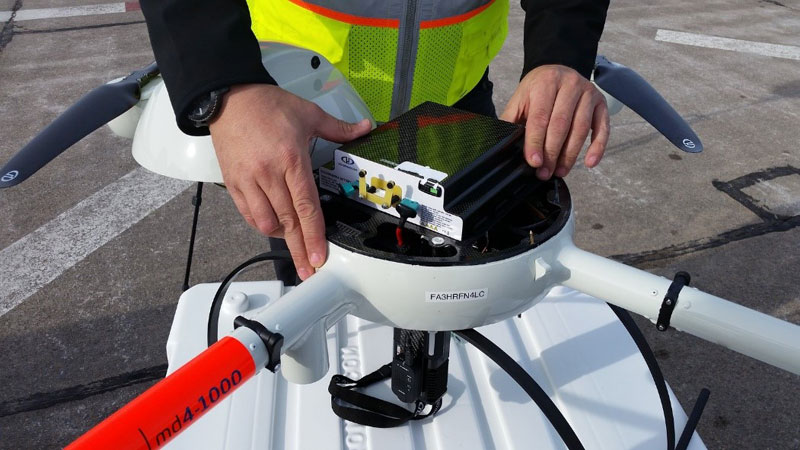 New Visual Observer Joins Expert Drone Team
Todd Crago is no stranger to intense jobs that require knowledge in safety and security procedures. In fact, prior to becoming the new Visual Observer at RAVAN AIR—a drone contractor for the oil & gas industry—he was in emergency response; a firefighting EMS and in law enforcement. Todd, who has his FAA Part 107 Commercial Remote Pilot certification, will be supporting other RAVAN AIR drone pilots and assisting in data capture (such as methane leaks, aerial inspections, GIS Mapping), managing camera and field data documentation, and much more.
RAVAN AIR holds numerous safety certifications including SafeLandUSA/SafeGulf OSHA and PEC Certifications and even the highly coveted FAA Certificate of Waiver 107.29 for Nighttime sUAS. As a Certified Unmanned Aircraft Systems pilot, Mr. Crago will be involved in using drones to inspect oil & gas pipelines, high-voltage power lines, industrial facilities, construction sites, municipalities (ie. bridge inspections) and landfills (for methane gas). Equipped for harsh environmental conditions, drones can access hard to reach or dangerous areas to inspect, detect, map or provide images (including thermal) using cutting edge drone technology.
The future is already in flight. Drone technology is driving safety and Todd is in the right place for take-off. The team at RAVAN AIR welcomes Mr. Crago who will contribute his expertise to the ever expanding industry of drones—out in front and flying high.
RAVAN AIR is a drone oil and gas industry contractor and service provider specializing in UAV gas detection, drone GIS mapping, drone oil and gas leak detection, drone inspections, drone, thermal imaging, pipeline monitoring and UAV emergency management for the utility infrastructure, industrial, construction, landfill and telecommunications industries. Unique to RAVAN AIR's offerings is their oil & gas specific API 1169 Pipeline Construction Inspection Certification and NACE Certified Coatings Inspector qualifications