RAVAN AIR's Drones Safely Detect Methane Gas Leaks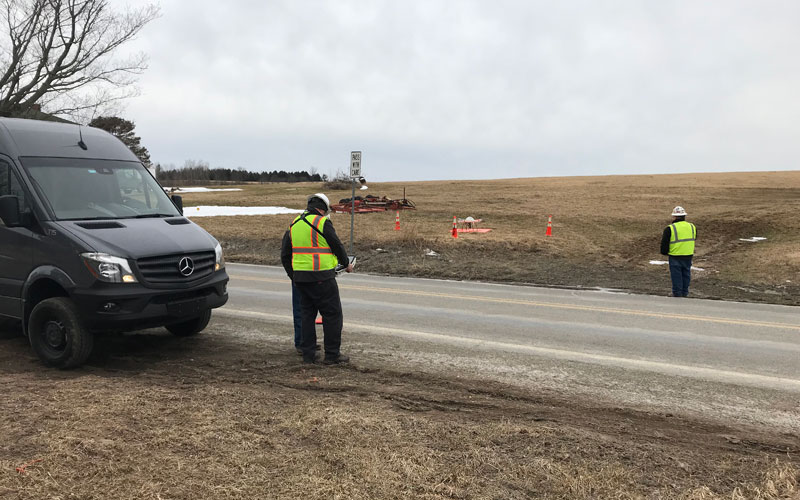 Gas and people don't mix – at least not in the terms of safety. With our nation's growing energy independence, an abundance of gas reserves and the reduction in energy costs have driven more consumers and industries to rely on natural gas. More gas means more pipelines, which translates into more pipeline inspections.  Companies also have an increasing concern for the safety of their employees who are consistently checking for these methane gas leaks and pipeline slips. The oil and gas pipelines need to be checked quicker and more often to prevent catastrophic accidents.
Until now, the standard detection method was walking or flying a helicopter over the pipelines. These forms of monitoring for methane gas leaks are not ideal because of (1) high costs associated with helicopter inspections and (2) ground-level risks for inspectors like extreme heat and cold weather injuries, traumatic injuries from falls or interactions with wildlife, particularly in remote areas. (3) Identifying problems from a helicopter is also tricky, limited by the inability to fly low enough for accurate results and (4) foliage, which can distort the amount and location of gas leaks. Flyovers or walking the line is a slow process –  the earlier a leak can be detected, the sooner it can be corrected creating a safer environment for everyone.
Enter Drones. Drones are being researched as a more accurate, safer and timely manner of spotting methane gas leaks. These versatile machines are being developed to record real time data. Thermal cameras, methane detectors, and a variety of other sensors attached to the drone can identify vegetation encroachment, while scanning for leaks (see RAVAN AIR methane inspection video). Drones are also capable of recognizing hill slips or slides; a hazardous condition which is sometimes missed by ground crews or planes due to surrounding vegetation, water wash or mud. Finally, GPS technology allows the area to be pinpointed so a team can make the repairs. Companies are rapidly exploring the use of drone technology as a viable alternative – safer, more efficient and cost-effective than current systems.
RAVAN AIR service the oil and gas industry by providing drone based methane gas leak survey and inspection. Our drones are equipped with the latest in drone-scanner technology and the best UAV systems for oil gas inspection available. Our contracting services are OSHA 10 and FAA Certified for UAV (unmanned aerial vehicle) operation. RAVAN AIR's drones are armed with FLIR thermal cameras to inspect power lines for damaged insulators. Companies in the landfill industry can benefit from out services to safely discover and measure methane gas emissions. We offer a variety of services to make gas leak detection exact and accurate. Check our a detailed list of our drone based oil and gas services and equipment here. With over 20 years of oil and gas industry experiences, RAVAN AIR can take your safety and cost-effectiveness to a new level.